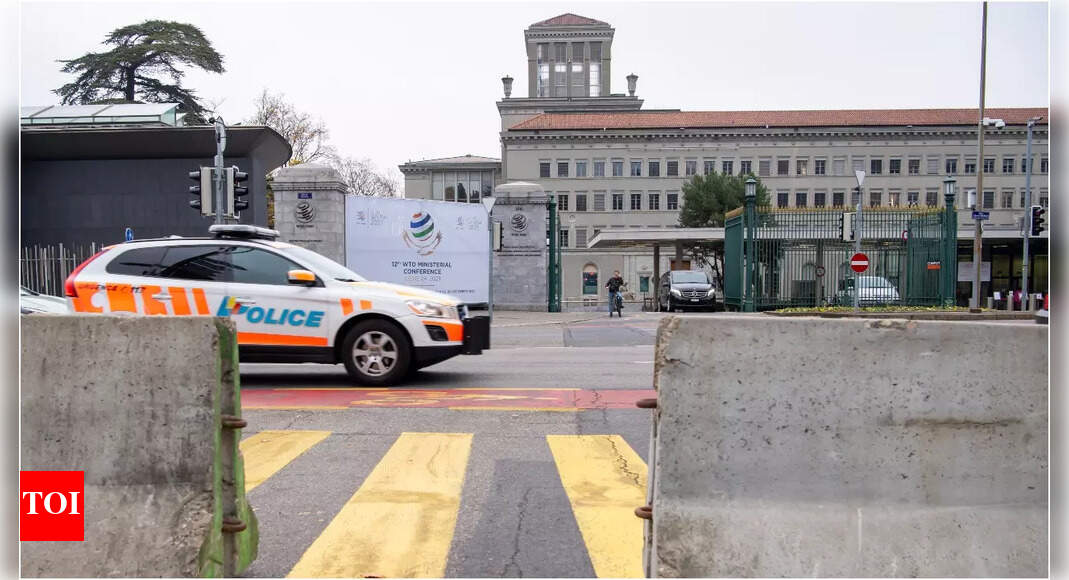 NEW DELHI: At the forthcoming WTO ministerial conference in Geneva, India will fight to preserve special and differentiated behavior for developing countries, an official said on Thursday.
Shyamal Mishra, joint secretary to the commerce minister, said India would also ensure that the World Trade Organization (WTO) remains a relevant international body for the promotion of orderly world trade.
He was participating in a discussion organized by the Research and Information System for Developing Countries (RIS) on 'Issues before the Twelfth WTO Ministerial' ahead of the Twelfth Ministerial Conference (MC12).
Talking about what India will fight for at the WTO ministerial level, he said, "S&DT is a fundamental principle that needs to be upheld. At the same time, we need to maintain the policy space that developing countries need … that India as a developing country needs." .
The WTO treaty contains provisions on "special and differential treatment" that give developing countries special rights.
Misra said the WTO stands for an open rule-based multilateral trading system and that such a system has advantages.
Therefore, it is in the interest of developing countries like India to support a well-functioning WTO like the WTO, he said.
MC12 will be held in Geneva from November 30 to December 3, 2021. Ministers from around the world, including India, will have the opportunity to review the effectiveness of the multilateral trade system, issue prepared statements and take action on the future work of the WTO.
Kazakhstan was originally scheduled to host MC12 in June 2020 but the conference was postponed due to the COVID-19 epidemic.
On this occasion, RIS has also launched their 'World Trade and Development Report'.
.

Read More World News

Keep Reading Latest Breaking News

Source link