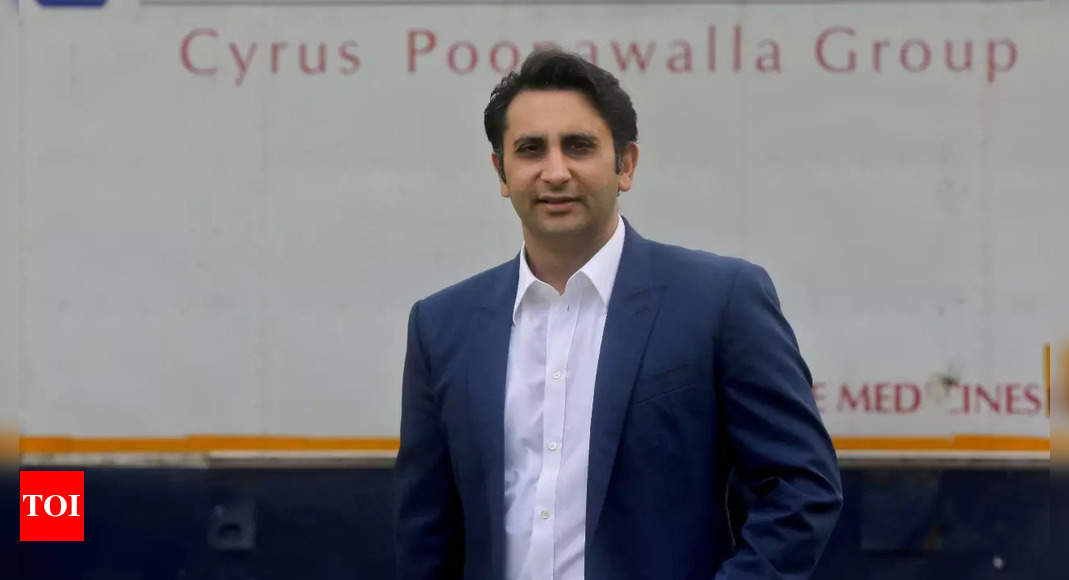 MUMBAI: Serum Institute of India (SII) CEO Adar Punawalla has expressed confidence in meeting the Centre's goal of vaccinating all adults throughout the year, announcing that the Covid-1 vaccine for children is ready for launch in February-March. The Pune-based company expects its Covishield to start exporting vaccines to its global platform Covax by November, he told TOI in an interview on the day India crossed the one billion vaccination milestone.
Regarding ensuring 'booster' supply for those who took both shots, he said those who did not take the first jab in India (or anywhere else) need to be given priority.
"We will have adequate levels for booster shots for the elderly and for those in need. For healthy and young people, we can wait a year or more before considering a booster dose and first make sure the rest of the population gets two doses. "
The country is in a good place with a three-week buffer stock, he said, adding that stocks of vaccines have exceeded the vaccination rate every month.
AstraZeneca is part of the Kovishield, which is licensed to STIs, accounting for more than 85% of India's immunization program.
"Other manufacturers like India Biotech are on the rise, while others like Jidas ​​will add overall vaccine protection. I don't want to make any predictions about certain numbers.
On the resumption of exports to low- and middle-income countries, he said the government was working to see if there were sufficient stocks of serum, but exports could begin by November. We had to pay 100 million in compensation (for canceling and delaying the export contract). We hope that now (through exports) we can make a profit, maybe in January we will see big exports. We plan to export the Novavax vaccine, Kovavax, next year, if domestic demand is met, and Sputnik Light if approved by regulators. "
Punawala said the company's vaccine production could now go from 2 220 million to 240 million doses a month. Previously, the company introduced about 100-110 million doses per month. He said it was possible with well-thought-out planning, coordination and government support. "The advance order that has given us about Rs 1,500 crore has helped us scale up," he said.
.

Read More World News

Keep Reading Latest Breaking News

Source link