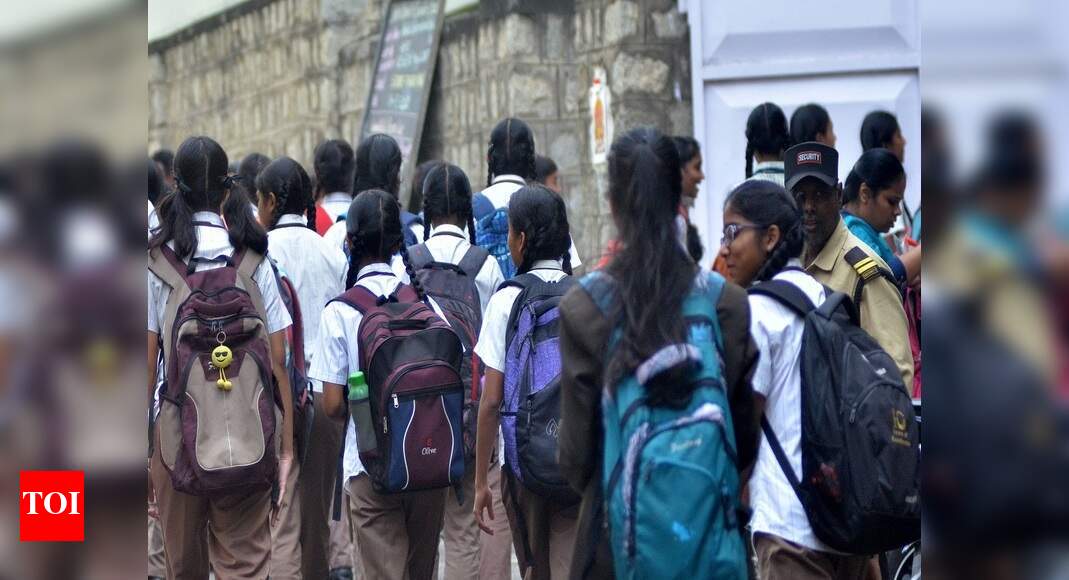 New Delhi: Out of 3.1 lakh students, 99% have cleared Class X (ICSE) and Class XII (ISC) under the Indian School Certificate Examination (CISCE) Council. The board was unable to test this year due to the Kovid-1p epidemic, and scores for both classes were calculated based on previous tests and assessments. The results announced on Saturday showed that the pass rate in Class XII has gone up from .89.7% in 2020 to 9.7..7% this year.
The pass rate of ISC students in Delhi-NCR has also increased from 979.8% in 2020 to 99.3% this year on the trend of increasing the overall pass rate. Out of 1,418 male examinees, 1,417 passed, out of 1,393 girls, 1,392 cleared the hurdle. For ICSE, the pass rate in this region was 100%, increasing to 9.6.6% in 2020. A total of 2,999 boys and 2,5554 girls have passed Class X.
For ISC examinations, CISCE would depend on the average marks of papers / subjects obtained by the candidates in various examinations / examinations conducted by their respective schools in class XI and XII, average marks in class X (English and best four subjects) and project work / practical examinations for board examinations. .
Congratulations!
You have successfully cast your vote
For ICSE, the numbers were calculated on the basis of the average marks obtained by the students in the various examinations / examination papers / subjects taken by the 10th and 10th class schools along with the 10th grade internal assessment marks.

In 2020, tests were conducted on some subjects before the Covid lockdown was announced. Last year the numbers were calculated on the basis of the average of the exams that students took part in.
At the national level, both girls and boys have passed 99.9% in ICSE. In ISC, girls have done well with a pass rate of 99.6%. The pass rate for boys is 99.7%.
The South has the best pass percentage for both ICSE and ISC. In tenth grade it recorded a 100% pass percentage. It is followed by the western region (99.9%). In Class XII, South and West got 69.9% and North got 99.7%.
Among the special categories, Scheduled Tribe students have achieved 100% pass rate in class X, while 999% students of other backward classes in class XII have taken part in the examination.
A total of 2,99,499 students participated in ICSE, of which 4.1.1% were boys and 45.9% were girls. There were 99,011 candidates in ISC examination out of which 53.7% were boys and 4.3.3% were girls.
.

Source link

Read More Educational News

Keep Reading Latest Breaking News