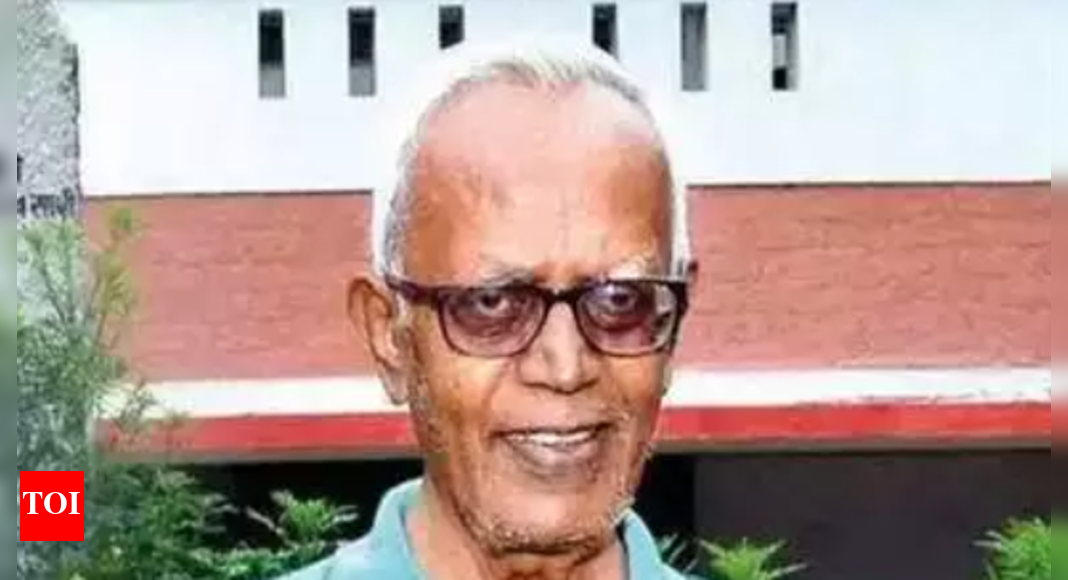 MUMBAI: Jesuit priest Stan Swamy, accused in the Elgar Parishad-Maoist link case, died at the Holy Family Hospital here on Monday. He was 84 years old.
He was transferred to the hospital from Taloja jail in May following a Bombay High Court order.
"We have recorded with a heavy heart that Dr. Ian Dusa, the medical director of Holy Family Hospital, informed us that Stan's husband died at about 1:30 pm today," said a bench of Justices SS Shinde and NJ Jamadar.
D'Souza told the court that her husband had a cardiac arrest early Sunday morning.
Mihir Desai, senior lawyer for Mr. Fir's husband, submitted that the petitioner was given the best treatment at the hospital.
In this situation, Desai said her husband's body may have been instructed to be handed over to Fraser Fraser Mascarnes, a retired principal at St. Xavier's College, who allowed the court to see her inside the hospital.
Desai said, "We have no objection to the autopsy." However, all medical and post-mortem reports must be submitted to the high court and it must comply with NHRC guidelines, he added.
Dr Shuja said the cause of death was pulmonary infection, Parkinson's disease and complications after Covid-19.
The husband was arrested in the January 2018 Elgar Parishad case last year and was allowed to stay at a private hospital in Bandra until Tuesday, when the HC set a time to hear his bail application.
Last week, the husband filed an application challenging the stringent provisions of Section 43D (5) of the Unlawful Activities (Prevention) Act (UAPA) which governs the granting of bail in this Act and its terrorism offenses.
These provisions prohibit the granting of bail to an accused under the UAPA, even if the court draws an early opinion after the prosecution hearing that the allegation is true.
He also sought directions to separate the term "front agencies" from the UAPA's first schedule, claiming that it was used by prosecuting agencies to oppose bail applications "completely and arbitrarily".
Frost Stan's bail application was scheduled to be heard on Friday before a bench of Justices SS Shinde and NJ Jamadar, but was postponed to July due to lack of time.
On Friday, Desai said he was still in the Intensive Care Unit (ICU) after testing positive for Kovid's admission last month. He was admitted to his extended hospital until the next hearing date. The High Court has agreed to that. He appealed against last year's special NIA court order, dismissing bail applications on medical and merit grounds and passed last year.
The section under the UAPA creates an "obstacle" for an accused to get bail, his new application states that it violates Articles 14 (equality of law) and 21 (right to life) of the Constitution.
He further added that the National Investigation Agency (NIA) had made it impossible for him to apply for bail against UAPA and accuse him of being a member of a banned terrorist group, thus arbitrarily imposing "personal liberty" on him.
.

Read More World News

Keep Reading Latest Breaking News

Source link