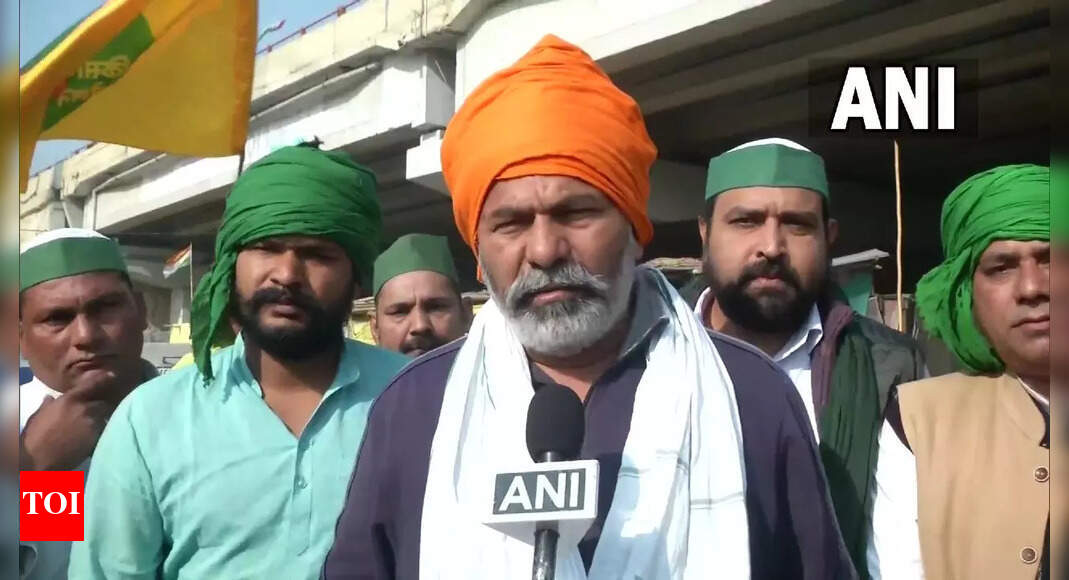 LUCKNOW: The Kisan Morcha (SKM), an umbrella organization of farmers' unions, will hold a mahapanchayat here on Monday to show its strength after the Prime Minister's announcement to repeal three agricultural laws.
The rally at the city's Eco Garden was planned a few months before Friday's announcement.
Farmer leaders say the protests will continue until the government enacts a Minimum Support Price (MSP) law and removes Union Home Minister Ajay Mishra.
In a tweet in Hindi on Sunday, Rakesh Tikait, National Spokesperson of Kisan Union of India, said, "Let's go to Lucknow for MSP Odhikar Kisan Mahapanchayat. Let's go to Lucknow. Let's go to Lucknow. The biggest reform for farmers and agriculture would be to enact a law on MSP. "
Harnam Singh Verma, vice-president of BKU's Uttar Pradesh unit, told PTI: "The prime minister has announced the repeal of the three farm laws, but he did not say when the MSP law will be enacted. If removed, the movement will continue. "
Verma further said that a few more issues would also be discussed in the farmers' mahapanchayat. "The BJP had said (during the previous assembly elections in UP) that once the state government was formed, the sugarcane farmers would be paid within 14 days, but this process could not be implemented in the state. In four and a half years, the price of sugarcane has gone up by only Tk 25," he said.
Violence erupted in Lakhimpur Kheri district on October 3 as farmers protested the visit of Deputy Chief Minister Keshab Prasad Maurya to Mishra's birthplace. Four protesting farmers were crushed by a car and in the ensuing violence, four others, including a journalist and two BJP workers, were killed.
.

Read More World News

Keep Reading Latest Breaking News

Source link