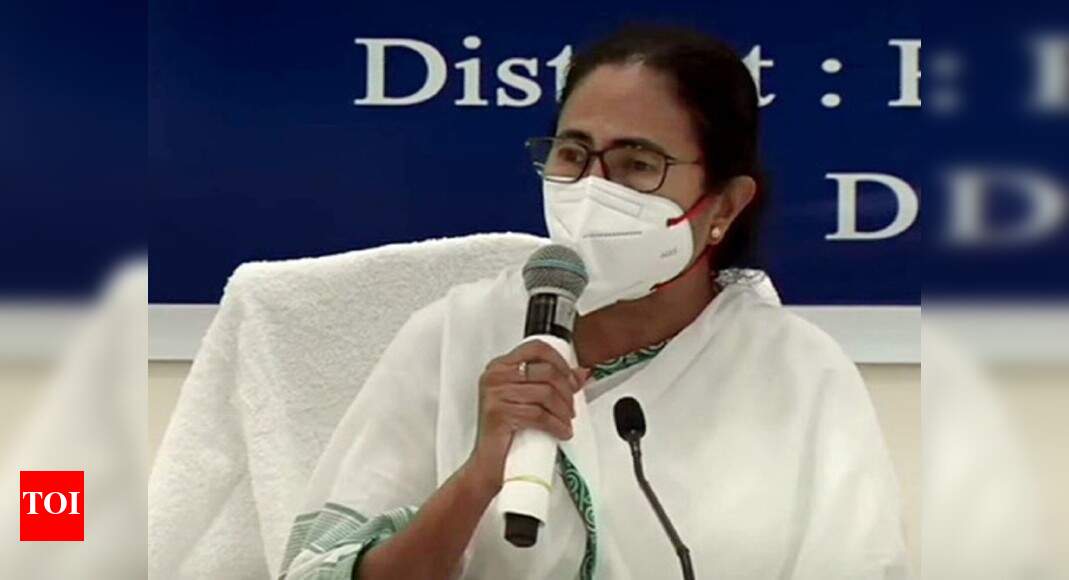 Kalikunda / Kolkata / New Delhi: A controversy erupted over PM Narendra Modi's visit to Kalakunda to review the Yas cyclone, with BJP and central government officials stating that Bengal CM Mamata Banerjee after placing some papers in Modi's hands Virtually left the meeting, he said she had other engagements.
However, the CM said, "I told the PM that 'please do whatever you think' before getting permission to go. But we probably won't get anything."
He said, "The PM had called a meeting (in Kalaikunda). But I had a meeting in Digha which was scheduled earlier. So I went to Kalaikunda with the Chief Secretary of State, met the PM and handed him a report (on the loss). I also proposed two schemes. I told him that I had come down from the ocean because he wanted to meet me and then he took permission (for Digha) to go. "
The BJP and the Center saw the events in a very different light. Central officials said that no one received the Prime Minister from the West Bengal government and waited for a while with Governor Jagdeep Dhankar. He said that no state official was allowed to make a presentation to Modi and the soft copy would load on the screen without being used, while the CM used to go in and out of the meeting after giving some papers to the PM.
Leader of Opposition in the Bengal Assembly Suvendu Adhikari wrote on Twitter, "Today is a dark day in India's long-standing ethos of cooperative federalism, which PM Modi has regarded as sacred. The way Deedi treated the PM reflects his dictatorial nature and lack of respect for constitutional values. "
While Modi undertook an aerial survey of cyclone Yas-ravaged parts of East Midnapore and announced a Rs 1,000-crore package in immediate relief for the three states, 50% of which would go to Odisha, and the rest would be split between Bengal and Jharkhand. Put political drama at the center.
However, the meeting at Kalaikunda Air Force Base – which included ministers Dharmendra Pradhan and Debashree Chaudhary, besides the officer – sparked a heated political debate. Although the officer's presence was not specifically objected, the BJP said he was there in his capacity as leader of the opposition. Congress leader Adhir Ranjan Chaudhary was also invited to the Lok Sabha, but could not come as he was in Delhi.
Nabanna officials said that the entire schedule of the PM-CM meeting was coordinated with the PMO. It is learned that about five minutes after the PM's flight from Odisha, the CM's helicopter reached Kalaikunda.
.

Read More World News

Keep Reading Latest Breaking News

Source link