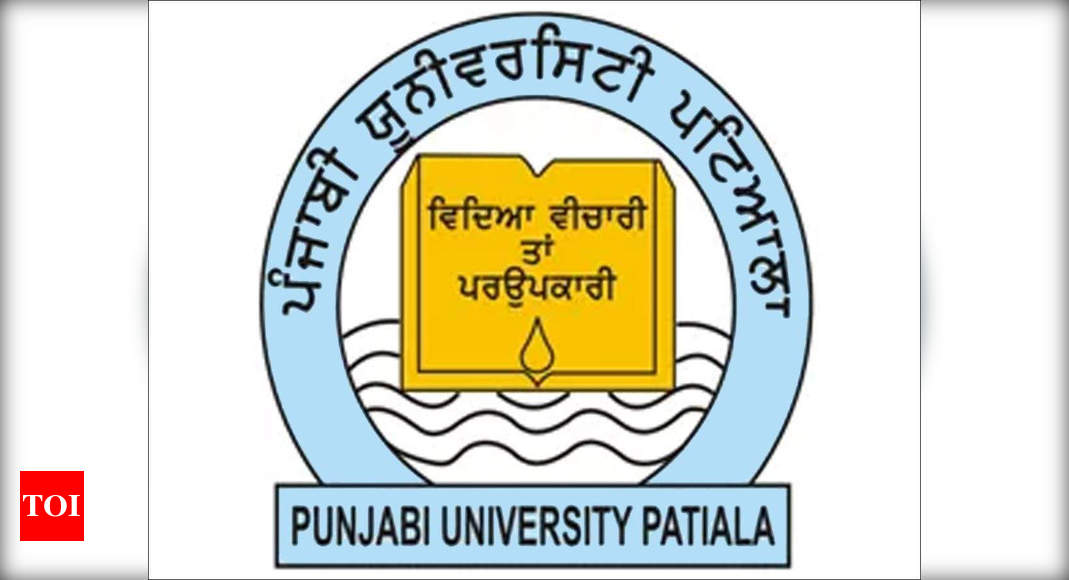 Patiala: Punjabi University, Patiala is launching six new 'Five Year Integrated Post Graduate Program' from this academic session (2021-22) and these six fields are Physical and Chemical Science, Biology, Mathematics and Mathematics, Social Science, Language, and Performing. And the visual arts.
Students can be admitted on merit basis after 10 + 2 in this five year integrated course which started in six branches
Congratulations!
You have successfully cast your vote
Balvir Singh Sandhu, Dean Academic Affairs, said the courses were designed on a 3 + 2 basis, meaning that if a student wanted to leave after three years, he would be awarded a bachelor's degree in the relevant subject. Those who choose to complete the full five years will be able to get a Masters degree from Punjabi University without any entrance exam.
These courses will cover areas such as the Physical and Chemical Sciences: M.Sc. (Honors School) Physics and M.Sc. (Honors School) Chemistry; Biological Sciences: M.Sc. (Honors School) Biotechnology, MSc (Honors School) Botany, M.Sc. (Honors School) Zoology and M.Sc. (Honors School) Human Genetics; Mathematical and Computational Science: M.Sc. (Honors School) Mathematics, M.Sc. (Honors School) Statistics and M.Sc. (Honors School) Computer Science; Social Sciences: MA (Hons School) Economics, MA (Hons School) History, MA (Hons School) Political Science, MA (Hons School) Psychology, MA (Hons School) Public Administration, MA (Hons School) Philosophy and MA (Hons) School ) Sociology; Language: MA (Hons School) Punjabi, MA (Hons School) English, MA (Hons School) Hindi, MA (Hons School) Sanskrit, MA (Hons School) Urdu and MA (Hons School) Persian; Performing and Visual Arts: MA (Hons School) Theater and Films, MA (Hons School) Music (Vocal), MA (Hons School) Music (Instrument), MA (Hons School) Dance, and MA (Hons School) Fine Arts, MA (Honors School) Gurmat Music.
Vice-Chancellor Prof. Arvind said, "This new course is being introduced to take multidimensional and interdisciplinary approach in line with the new academic trends at the international level. In fact, we see Punjabi University as the most suitable place for such courses because a wide range of subjects are being taught here. The strength of this university is the highly qualified faculty in all subjects like science, engineering, social sciences, language, business, journalism etc. The aim and purpose of the universities is to make their students knowledgeable as well as educated and educated. Both of these aspects have been taken into account in the design of this new course. "
He added, "At the present time, we need to move forward in the education sector in this manner and redefine and redesign our fields of study in a multidisciplinary line. The new education policy also mentions that we are moving towards multifaceted education. Credit systems around the world are being valued and fit well with this approach. "
Admission Cell Coordinator Manjit Singh said that within 24 hours of opening the portal, they have received a lot of response and a large number of applications are being accepted.
Authorities said that students in these courses will be able to study the subject as an elective subject if they are interested in a subject outside their field. For example, a physics student will have the freedom to pursue music or theater subjects that will contribute to their overall development. In addition to the 'Elective Subject' option, each student will have to take other subjects related to his / her subject for the first two semesters. For example, in the first year, students will be given basic knowledge of six languages ​​like Punjabi, English, Hindi, Urdu etc.
.

Source link

Read More Educational News

Keep Reading Latest Breaking News