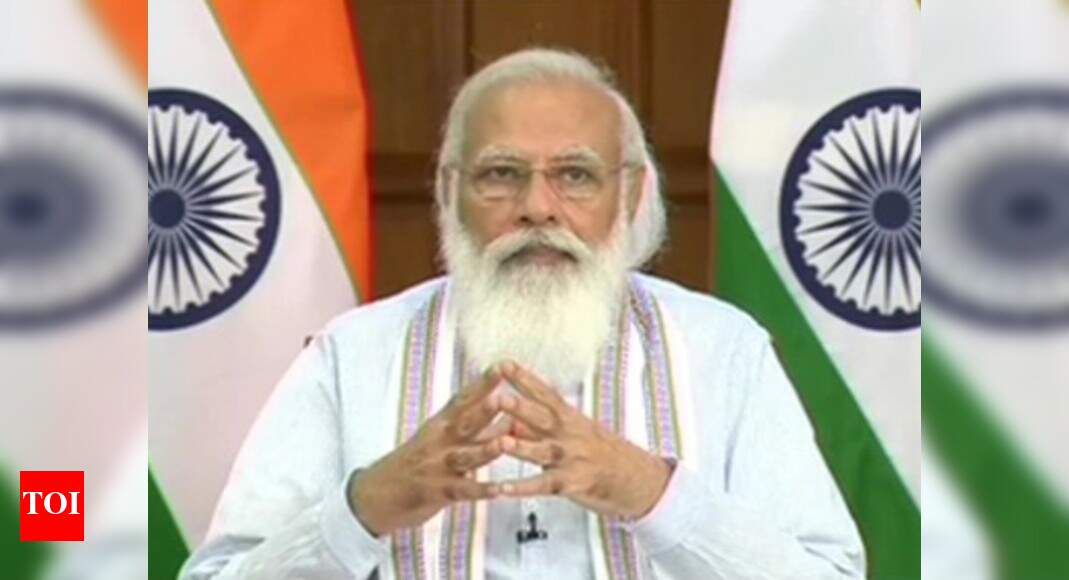 HYDERABAD: Prime Minister Narendra Modi on Saturday while talking to IPS trainees at the SVP National Police Academy in Hyderabad asked the trainees to struggle to change the negative image of the police among the general public.
Addressing the trainees, the Prime Minister said whether these officers will change the system or the system will change them will depend only on themselves during their careers.
"You should work towards changing the image of the police among the public, from negative to positive perceptions. During the Corona period, the police have earned a good name for helping needy people. But now, the negative image is back again.
Modi said the inclusion of more women in the police department would only strengthen the police force. He said that while recruiting trained officers, their objective should always be Nation First, Always First.
Talking to some apprentice officials, the Prime Minister said financial fraud is a big challenge targeting women and children by cyber criminals and also sought advice on what can be done to address these issues using technology.
In addition to their routine policing duties, the Prime Minister advised IPS trainees to occasionally visit local girls schools and contact them as part of girls 'empowerment.
.

Read More World News

Keep Reading Latest Breaking News

Source link