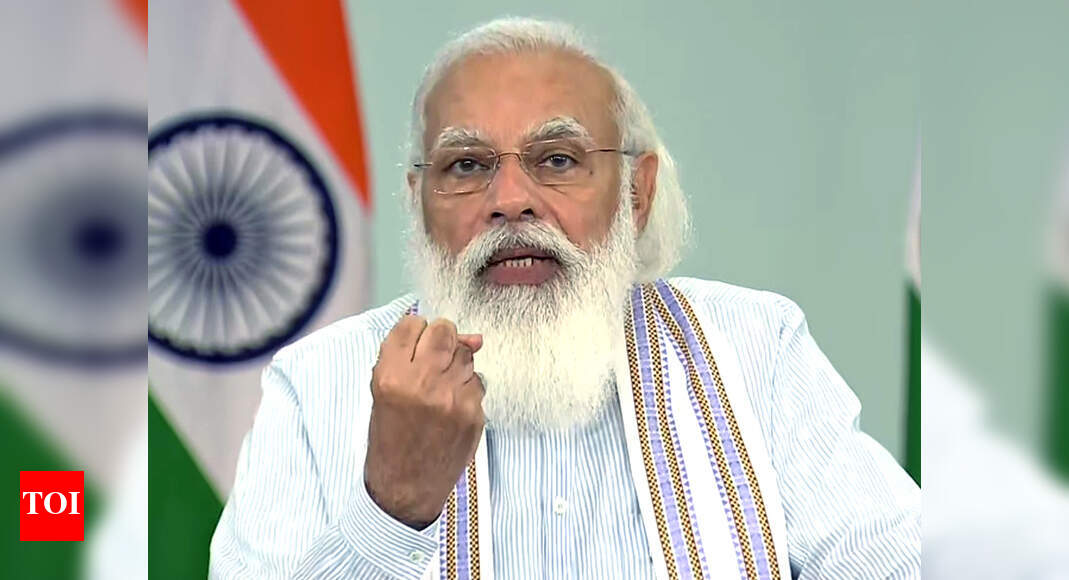 NEW DELHI: Prime Minister Narendra Modi on Saturday said the negative perception of police force among the people is a "big challenge" and called on young police officers to think about it and work hard to change the image.
Referring to the credibility and good image of Prime Minister Modi National Disaster Response Force for IPS examinees at Sardar Vallabhbhai Patel National Police Academy through video conferencing, he said NDRF has earned the trust and confidence of the people through its outstanding work.
"Whenever there is a natural disaster, the name of NDRF instills confidence in the affected people. There is an element of faith that NDRF workers will save their lives at any cost," she said.
"However, in the case of the police force, it is not a feeling among the people. Despite sacrificing the lives of police members for the security of the country, they are unable to go home even for a few days during the festival," Modi said.
"The perception changed slightly at the beginning of the Kovid outbreak, as police members were seen helping people in distress. But now it's back to normal," he said.
"The responsibility of the new generation of officers is to make sure that these changes and negative perceptions come to an end. Whether the system changes you or you change the system will depend on your training, your willpower."
Prime Minister Modi urged the candidates that their every action is always guided by national interest and vision.
The Prime Minister said, "You are the bearer of the flag of 'One India – Great India' and therefore you should always remember the mantra of 'Nation First, Always First' and it should be reflected in all your activities."
Mentioning that people expect a certain level of behavior from them, Prime Minister Modi asked the examinees to be vigilant not only in the office or headquarters but also beyond the dignity of their service.
"You need to be aware of all the roles of society, you need to be friendly and respect the common high," she said.
Prime Minister Modi said that India was ready to celebrate the th 35th anniversary of independence and highlighted the significance of the time of joining the police force.
"You are starting your career at a time when India is going through a period of change in every field, at every level. The next 25 years of your career are going to be the most important 25 years of India's development. That is why your preparation, your mood, should be aligned with this big goal. The Prime Minister said.
He urged the candidates to work for good governance.
Prime Minister Modi also spoke to the candidates during the ceremony and gave them some advice.
He advised Ranjita Sharma, a female officer from Haryana, who has been assigned a Rajasthan cadre, to give students one hour per week in girls school instead of her posting, as it would motivate them to achieve their full potential.
.

Read More World News

Keep Reading Latest Breaking News

Source link