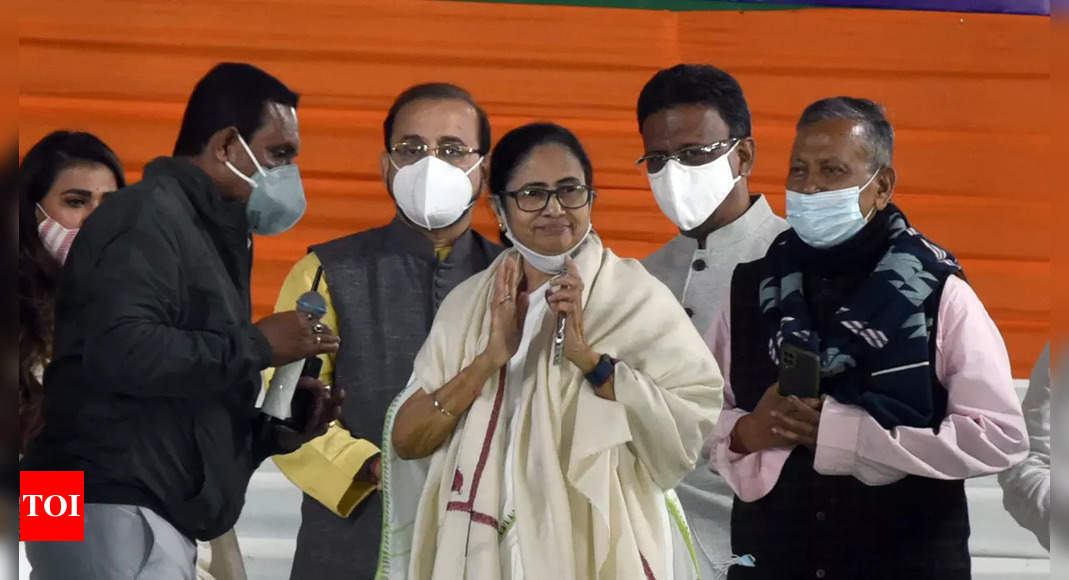 Kolkata: West Bengal Chief Minister Mamata Banerjee on Thursday said there was a need to create more districts in the state to expedite development work, but acknowledged that lack of manpower and infrastructure was an obstacle to expansion.
In a meeting with West Bengal Civil Service (WBCS) officials at the renovated town hall here, he said the existing 23 districts are vast in size, and therefore, the number needs to be increased by dividing them.
"Today, there are 23 districts and in the future there could be 46 districts. There are more districts in our neighboring states," he said.
Mamata further said that there should be no discrimination between IAS and WBCS officers.
"Like IAS officers, we have introduced two additional increments for WBCS officers. The special allowance for district magistrates, additional district magistrates and sub-divisional officers will be the same.
Banerjee said the state is planning to create 200 more posts for WBCS officers.
Appreciating the services rendered by the WBCS officers during the Kovid-19 epidemic, the Chief Minister said that the state government has introduced a number of policies for the advancement of their careers.
"We are introducing a new policy to ensure that local youth have more opportunities (in the civil service)," he said.
The Trinamool Congress supremo has also accused the Center of not providing funds to West Bengal.
"If the Center does not pay the arrears, how will we carry out the development work? I have come to know that the Center has not released funds for the 100-day work project (MGNREGA) since December last year. Takes, "Banerjee said.
In response to the chief minister's allegations, senior BJP leader Rahul Sinha accused Banerjee of telling "half-truths".
"The West Bengal government has a habit of not disclosing the expenditure of funds released by the Center. Moreover, it uses the money for specific projects in other departmental projects," he said.
.

Read More World News

Keep Reading Latest Breaking News

Source link