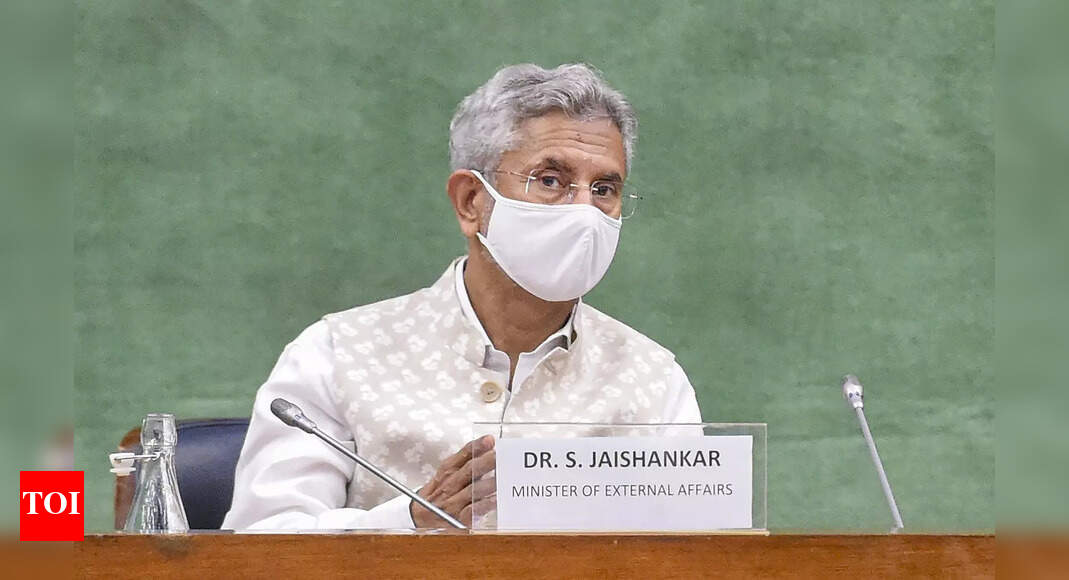 New Delhi: In a confidential reference to China's Belt and Road Initiative, Foreign Minister S Jayashankar on Thursday said any serious connectivity initiative must be consultative, transparent and participatory and in line with the principles of sovereignty and territorial integrity.
Speaking at the 20th meeting of the SCO Council of Heads of Government, Jayashankar said that despite being an emerging economic power in the world today and the economic catastrophe caused by COVID-19, India has responded swiftly to fight the epidemic and ensure economic stability. Significant
He said India believes that greater connectivity is an economic strength factor that has gained greater flexibility in the post-Kovid era.
"However, any serious connection initiative must be consultative, transparent and participatory. It must respect the most fundamental principle of international law – sovereignty and territorial integrity," Jayashankar said.
He said India was taking steps to open the Iranian port of Chabahar to provide safe and commercially sustainable access to the sea for Central Asian countries.
"We have also proposed to include the port of Chabahar in the framework of the International North-South Transport Corridor (INSTC). I would like to reiterate India's commitment to cooperation, planning, investment and building physical and digital connectivity in the SCO region," he said.
Speaking on the occasion via video conference, the Minister said that the socio-political impact of KOVID-19 is not over yet and it has exposed the weakness of the global organization.
"This is a time for much-needed reform in our global organizations, including the WHO, and to rethink our development strategies for facing the Covid-19 world. For this, we need a reform and renewed multilateralism that reflects today's realities." Which gives voice to all stakeholders, addresses contemporary challenges and puts mankind at the center of our thinking and policy, "he said.
.

Read More World News

Keep Reading Latest Breaking News

Source link