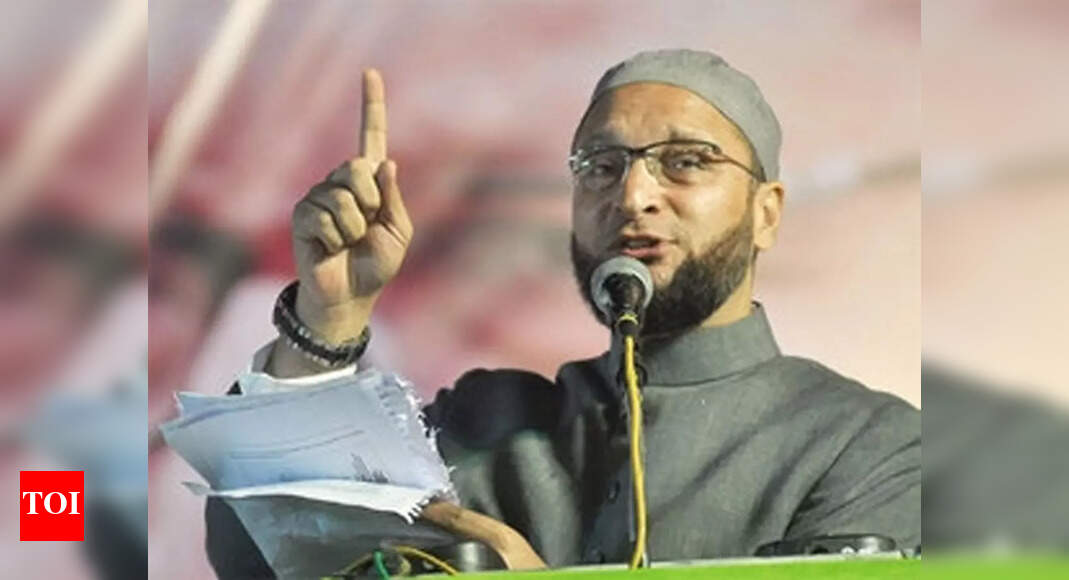 VIWANDI: All India Majlis-e-Ittehadul Muslimeen (AIMIM) chief Asaduddin Waisi on Saturday taunted the Bharatiya Janata Party (BJP) and the Rashtriya Swayamsevak Sangh (RSS) that it was "just after the Mughals".
Speaking at a rally in Bhiwandi, Maharashtra, Asaduddin Waisi said, "India is not mine, not Thackeray's, not Modi-Shah's. . " Africa, Iran, Central Asia, East Asia. "
YC Nationalist Congress Party (NCP) president Sharad Pawar has been criticized and asked why he did not meet Prime Minister Narendra Modi about the arrest of Nawab Malik like Shiv Sena MP Sanjay Raut.
At a rally, NCP, Shiv Sena and BJP were jointly taunted by the YC, saying, "BJP, NCP, Congress, SP are secular parties. They think they should not go to jail. Go and meet him so that he is asked not to take any action against Sanjay Raut. I want to know from the NCP workers why Powar did not do the same for Nawab Malik. "
"Is Nawab Malik inferior to Sanjay Raut? I want to ask Sharad Power why you did not speak for Nawab Malik? Why is he a Muslim? Are Sanjay and Nawab not equal?", Added Owaisi.
The YC also demanded the release of the party's Vivandi leader Khalid Guddu. "Khalid Guddu was arrested in a fraud case. He is in jail and the clause imposed on him was completely wrong. I urge Shiv Sena and the Chief Minister to release Khalid Guddu," he added.
"They arrested Khalid Guddu because he was against power and corruption. Therefore, the state government arrested him with the help of Mumbai police," claimed YC.
.

Read More World News

Keep Reading Latest Breaking News

Source link