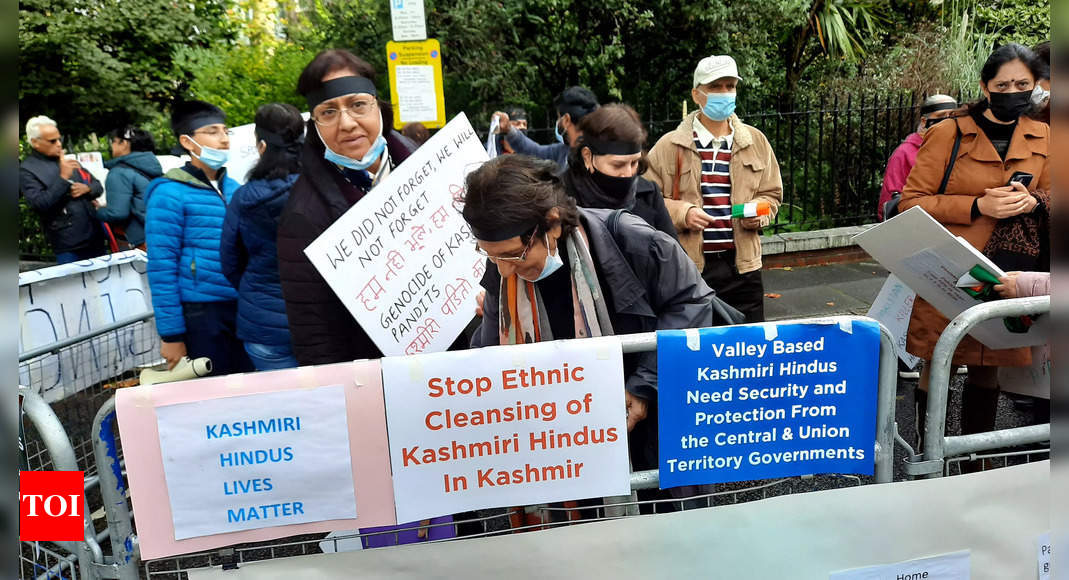 New Delhi. The recent terrorist attacks on minorities in Kashmir have ushered in a new cycle of exodus of Kashmiri scholars and non-Kashmiri Hindus.
After the targeted killings of Hindus and Sikhs, hundreds of people have fled the valley, telling friends and neighbors they will return when the situation calms down. This is exactly what their parents said when they left Kashmir in 1971.
The terrorist attack, which raised the list of civilians killed in the valley to two weeks, along with the army recovered the bodies of junior commissioned officer Ajay Singh Rautela and soldier Harendra Singh from a densely forested area of ​​Punch-Rajouri. Nine Indian soldiers were killed along with the terrorists.
All this has rekindled the 'Article 0' debate, with netizens discussing whether its withdrawal would actually help curb terrorism in Kashmir as intended.
'Disclosure of all major discussions after repeal of Article 370'
'Abolition of Articles 370 and 35A hinders their mission for Islamic unity and a Muslim state'
'Has abolition really brought peace?'
'BJP's indifferent move'
'More than 60,000 innocent people were killed during the implementation of Article 370'
'Things have gotten worse'
Sneak peek
'Bad situation makes things worse'
'Wasn't it supposed to be peaceful after the removal of Article 370?'
'Incompetent Modi government'
This discussion gives rise to a wider controversy if it is right to identify non-Kashmiri locals as tribals.
'Don't think of Kashmir as a separate entity'
'They want Hindu-free Kashmir'
'Kashmir needs to be understood only from Kashmiris'
'Kashmir was Vedic'
Not in line with the narrative
'Locals will be the ultimate losers'
.

Read More World News

Keep Reading Latest Breaking News

Source link