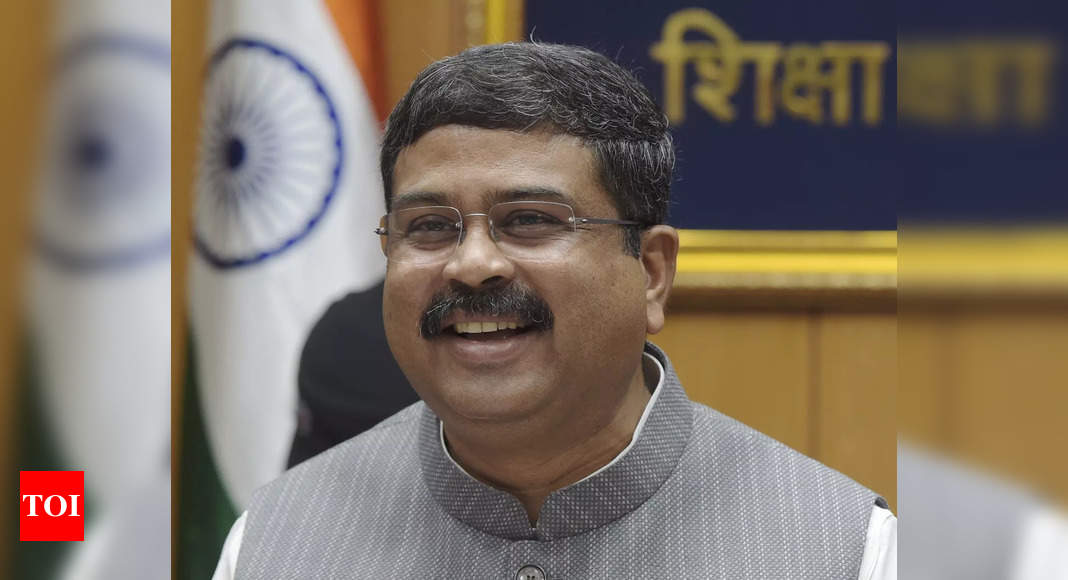 New Delhi: Education Minister Dharmendra Pradhan launched the 'Nadi Ko Jano' app during an online webinar organized by the Board of Education of India on the occasion of the Byas Puja festival on Sunday.
According to a press release, the 'Byas Puja Mahotsav' webinar was conducted by Dr. Sachidananda Joshi, President of the Board of Education of India to shed light on the role of Indian religious policy and teachers in the implementation of the new education policy.
On the occasion, the Education Minister said that nature is the first teacher of man and the role of teacher in Indian society is universal.
Congratulations!
You have successfully cast your vote
"Indians have lived for thousands of years because of the Indian imperative of imparting knowledge to future generations," he said.

Speaking on the role of the Indian Board of Education, the Minister said, "The Indian Board of Education is a thread that connects the past and our future."
"Things are changing fast in this technology-enabled world. Science is changing the way we look at the world. But the basis of this scientific innovation is the self-awareness we have," said Pradhan.
He added that intellectual property is the greatest asset of the Bharatas. "Today, as the country enters a new era, new education policies, science, technology, creative thinking, logical decision-making and innovation will help turn India into a knowledge economy," he said.
According to the notification, the purpose of the app is to collect river related information across India. The initiative is part of the Resurrection Foundation's research aimed at building a database on Indian rivers.
"The application will collect geographical locality, water level and pollution levels of rivers. Any Indian student will be able to upload information," the statement said.
.

Source link

Read More Educational News

Keep Reading Latest Breaking News