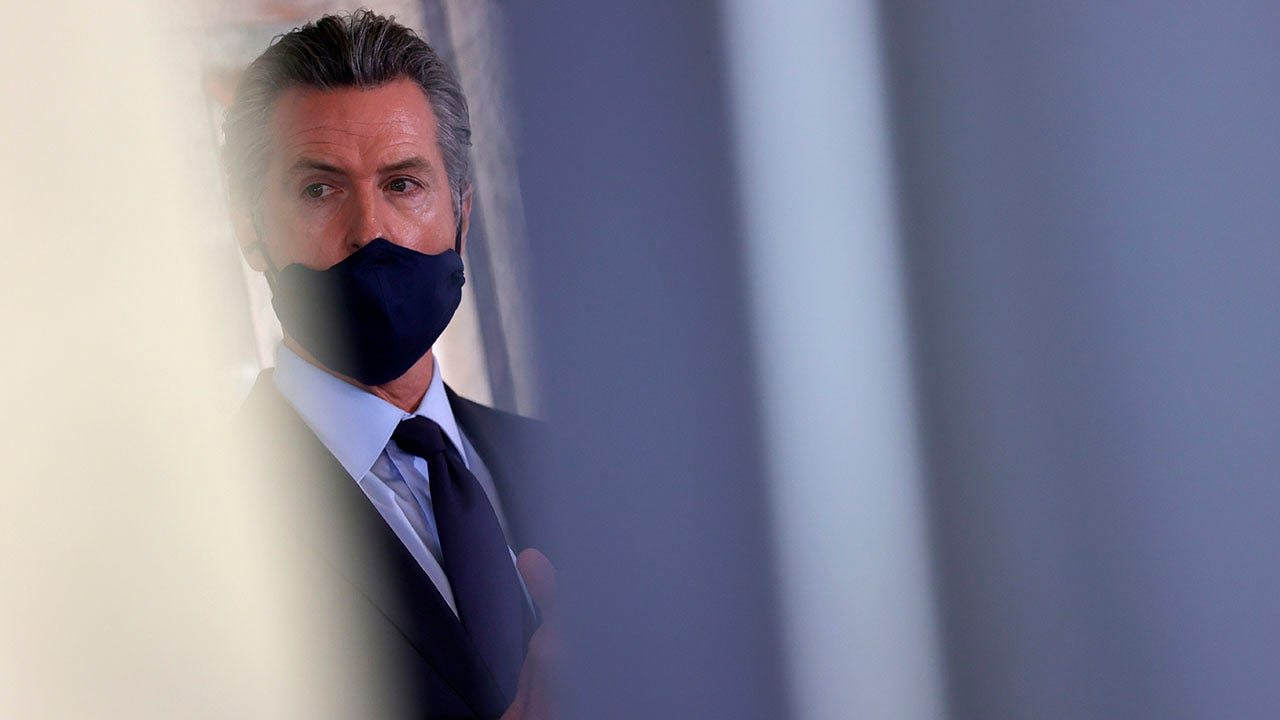 A man from Oakland approached California Governor Gavin News on Friday in an aggressive manner, authorities arrested the man and charged him with assault.
The California Highway Patrol confirmed in a statement to Fox News that Newsom was approached by an "aggressive person" and that his security team removed him from the situation. The agency is investigating.
California Govt. Newsum Survival is again the first major ad on BD.
The East Bay Times reported that the 54-year-old man allegedly threw a water bottle at the governor. He was charged with obstructing an executive officer and assaulting a government official.
A CHP spokesman said the man was arrested by CHP officials from Berkeley, California, and was charged in Santa Rita prison, a CHP spokesman said.
A spokesman for Newsom's office did not immediately return a request for comment.
Click here to get the Fox News app
The East Bay Times reported that the governor seemed to be OK after the incident, even joking with reporters that "there are different ways to say hello to people."
The publication noted that Newsom was in Oakland to promote small businesses in the area.
Read More Political News

Keep Reading Latest Breaking News

Source link