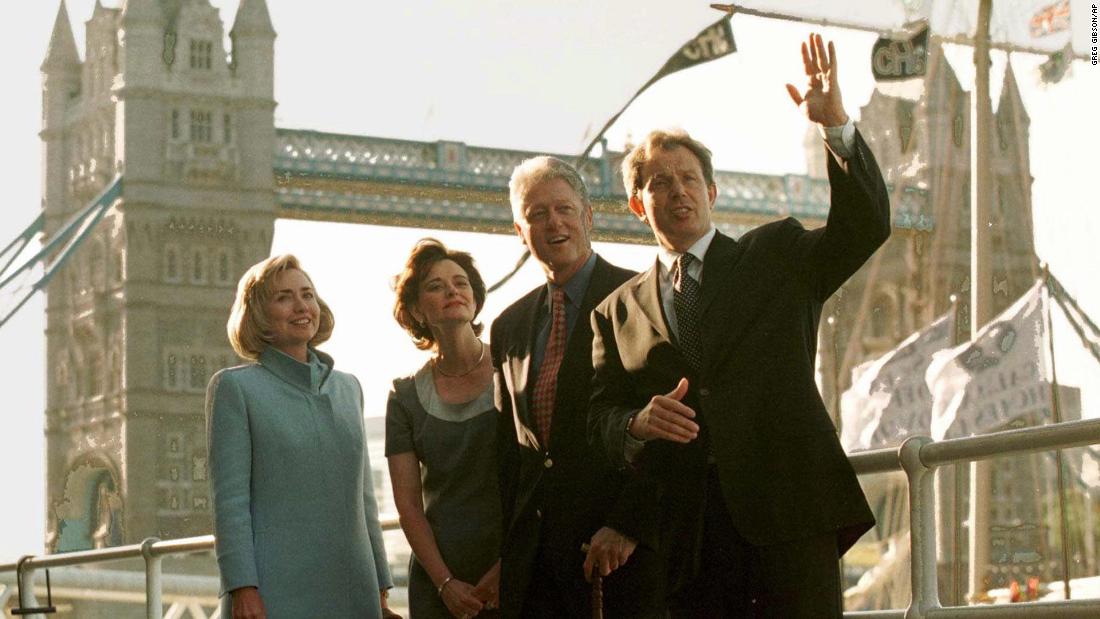 Downing Street was "pulling all the stops" to confirm Clinton's visit, which went through meetings at the May and Hague summits in The Hague and Paris in 1990, according to a memo from Assistant Private Secretary Dominic Chilcott. John Holmes, Secretary of State and Chief Private Secretary to Blair
The documents are published by the National Archives of the United Kingdom.
Although the president and his wife, Hillary Clinton, were offered tea with Queen Elizabeth, they declined to comment, according to a note from Blair's private secretary, Philip Burton.
"The Americans said they were grateful to the president and Mrs. Clinton for inviting HM Queen to tea at the palace, but would like to politely refuse," she said at the 21st May briefing.
The documents sought to confirm in detail the changed schedule for the May 29 presidential couple's visit to the UK.
During this visit, Blair had just begun his 10-year term as Prime Minister of the United Kingdom, having been elected earlier this month.
Asked what he wanted to do after his speech, the note said Clinton's party had "no clear idea" – but the president "wanted to be a tourist" and wanted to visit a garden and shop and sample some Indian food with the prime minister, Burton wrote. .
"Americans were not attracted to our suggestion of dinner at Checkers," the note added. The Checkers, located in Buckinghamshire, about 30 miles northwest of London, are the country of the Prime Minister of the United Kingdom.
In the end, the group took meals on the Pont de la Tour, spending £ 265 ($ 360) on meals that included halibut, salmon, sole and rabbit, according to receipt.
.

Read More World News

Keep Reading Latest Breaking News

Source link