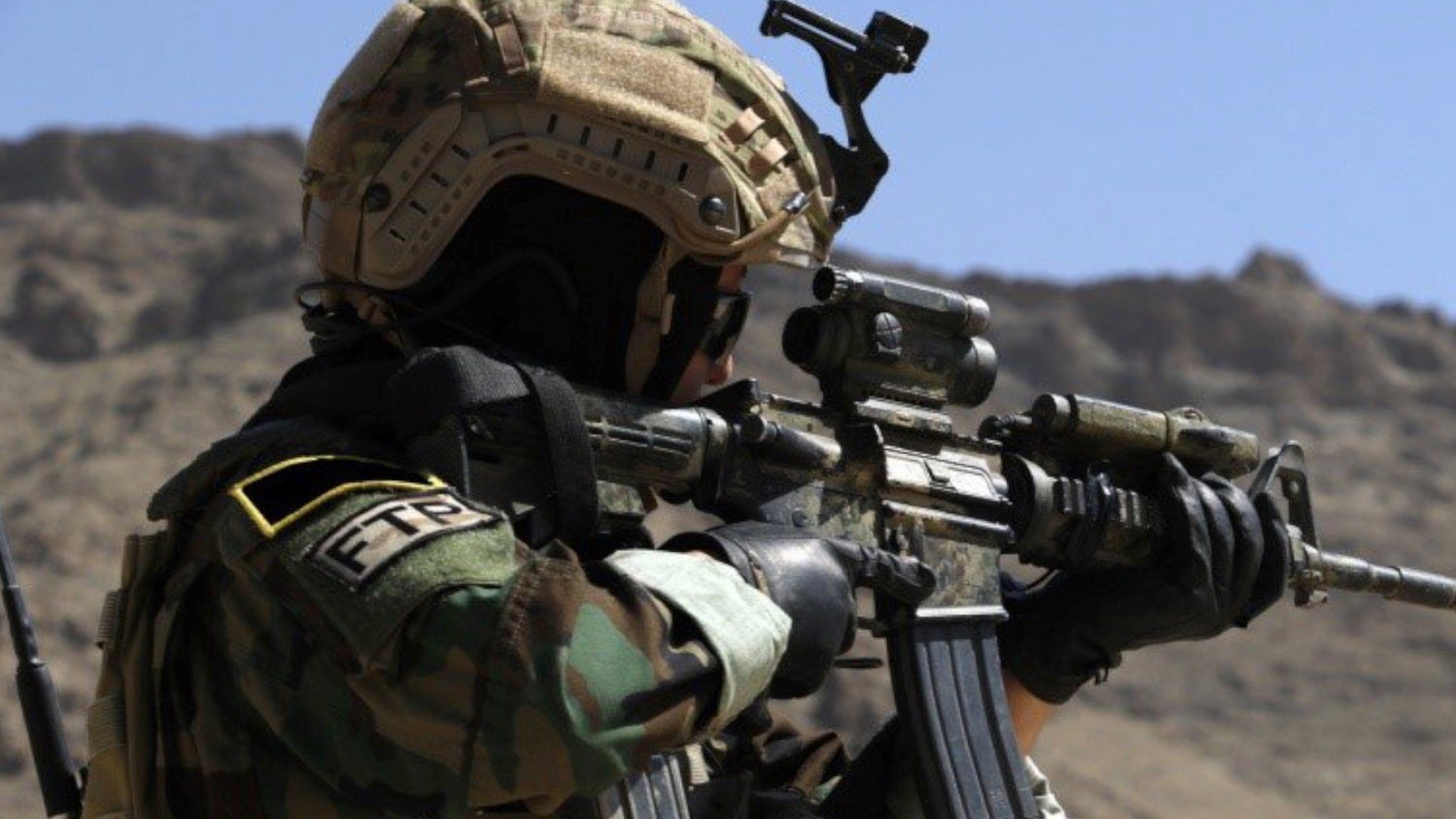 Cambridge, Mass. – When Shellen Atchison was first embedded with the 75th Ranger Regiment, some of the male soldiers understood her and befriended her. But mostly, she faced a cold reception as one of the first women in a combat role.
"A lot of people were very skeptical about how women would be with these units," Atchison, a former special operations soldier, told Fox News. "There was a lot of scrutiny and skepticism about how we would perform."
Watch one of the first American women in war describe her experience:
Check out more Fox News Digital Originals here
Atchison was a member of the inaugural Cultural Support Team in 2011, a 20-woman combat force attached to the 75th Ranger Regiment. This made her one of the first women in US history to fight alongside men on the front lines of the Department of Defense. A women's war ban lifted in 2015.
"It has not been an easy road," Echison said. "It took some time to change some hearts and minds within our own special operations forces."
During the Afghanistan War, special operations forces hunted high-value Taliban and al-Qaeda targets. But all-male teams were not allowed to talk to women and children because of cultural norms, causing the U.S. and Afghan military to lose critical intelligence.
As a result, the all-female Cultural Support Group was formed. Before long, the women prove themselves and win over not only Rangers Atchison, but the top brass at the Pentagon.
For more on Atchison's post-military life, see:
The former special operations soldier is back in Iraq – but this time with his Harvard master's degree
"There was such an attitude shift," Atchison told Fox News, adding that some men began to question why women weren't allowed to go to Ranger School. "When I left, one of the rangers gave me their patch and said 'that would be really cool if you were a ranger one day'."
The initial success of the Cultural Support Team led Special Operations Forces to train a secret unit of female Afghanistan soldiers, eventually known as the Female Tactical Platoon Program, Atchison said. The military unit provides a similar service to the Cultural Support Team, gathering intelligence by searching and interrogating women during high-risk night raids.
Together, the groups pushed the needle for women in war.
"A lot of what we were able to do there proved that we played a big role in the Department of Defense in finally lifting the women of war ban," Atchison said. "The same goes for these Afghan women and they are out there proving themselves on the battlefield alongside their male Afghan counterparts."
Women from both programs trained together, proving the importance of their unprecedented role as friends. Atchison emphasized the additional dangers Afghan women faced.
"The roles were basically the same," Atchison said. "What was different though was the level of courage that I think it takes to actually put your hand up and do that."
Afghan individuals who aided the US military or played a role in the country's government were already among the Taliban's top targets. But due to the brutal regime's repression of women, even forbidding them to travel or receive education without a male chaperone, members of the female tactical platoon had an even bigger bull's-eye.
Click here to get the Fox News app
"There's a lot more at stake for them to engage and agree to do this work," Atchison said. "A job that is leaps and bounds from what Afghan women are doing in society, let alone the military and the highest ranks of the military."
"I want these stories to pass on to the next generation of service women," Atchison said. "Hopefully they're inspired by it."
To hear more from Atchison on the advancement of women in military combat roles, click here.
Read More World News

Keep Reading Latest Breaking News

Source link