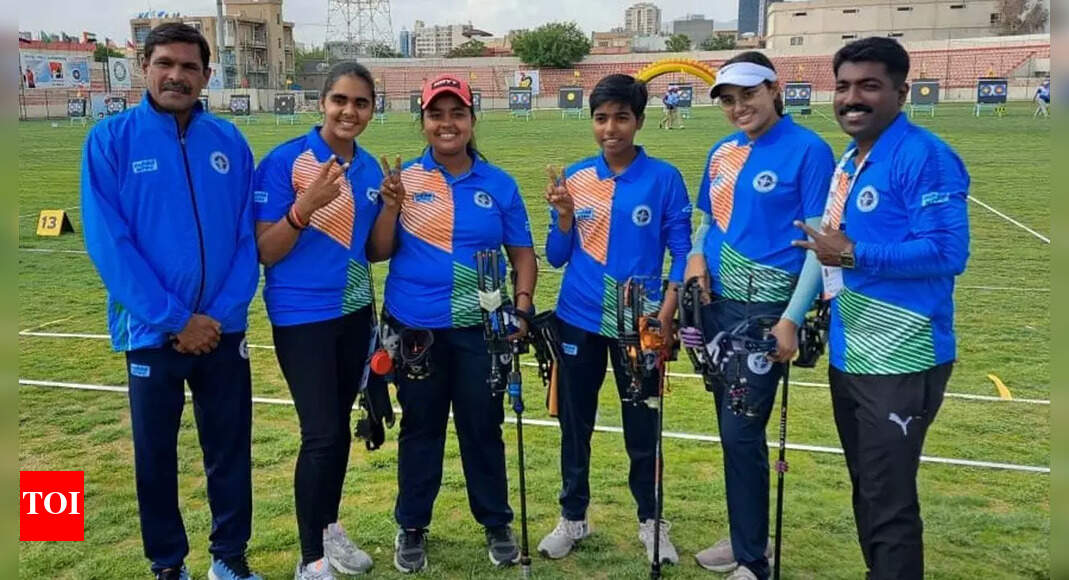 Sulaimaniyah (Iraq): Continuing their dominance on a eroded field, Indian junior archers on Monday secured six more medals, including two golds, in the individual divisions of the Asia Cup Stage 2.
After sealing six medals in the team event on Sunday, the Indians rode in a great show by compound archers and made an encore in the individual division.
In the first round, Fuge, Rishabh Yadav and Jaoka Samadhan, who got the top-three seeds, survived until the qualifying rankings to keep India in search of a rare clean sweep in the compound men's separate division.
In a thrilling shoot-off 143-143 (10 * -10) in the top pick Fuge defeated Kazakhstan's Sergei Khristich to advance to the final.
Fuge will face teammate Yadav in the final. Yadav also advanced to the final, beating his teammate Samadhan 146-146 (10-9) in a tiebreaker.
India will be hoping for a clean sweep on the solution to face the bronze play-off surgery.
In the compound women's individual division, top seed Parneet Kaur defeated Biswas Suma of Bangladesh 146-137 and Sakshi Chowdhury defeated Shamli Roy of Bangladesh 143-140 to make it an all-India final.
In the recurve men's individual division, sixth-seeded Mrinal Chauhan secured at least one silver after beating his top-ranked teammate Perth Salunkhe 7-3 in the semifinals.
Chauhan will face Bangladesh's fourth seed Ruman Shana in the final.
India will also have shots for the bronze medal, including former national champion Salunkhe, against top-ranked Amirkhan Sadikov of Uzbekistan in the third-place play-off.
Bhajan Kaur lost 6-5 (6 * -7) to Beauty Reck of Bangladesh in the shoot-off and reached the final in the recurve women's individual division.
Bhajan will face Dia Siddique of Bangladesh in the gold medal fight.
In the absence of Asian heavyweight China, Chinese Taipei and China, India has sent a junior team for the meet.
.

Read More Sports News

Keep Reading Latest Breaking News

Source link