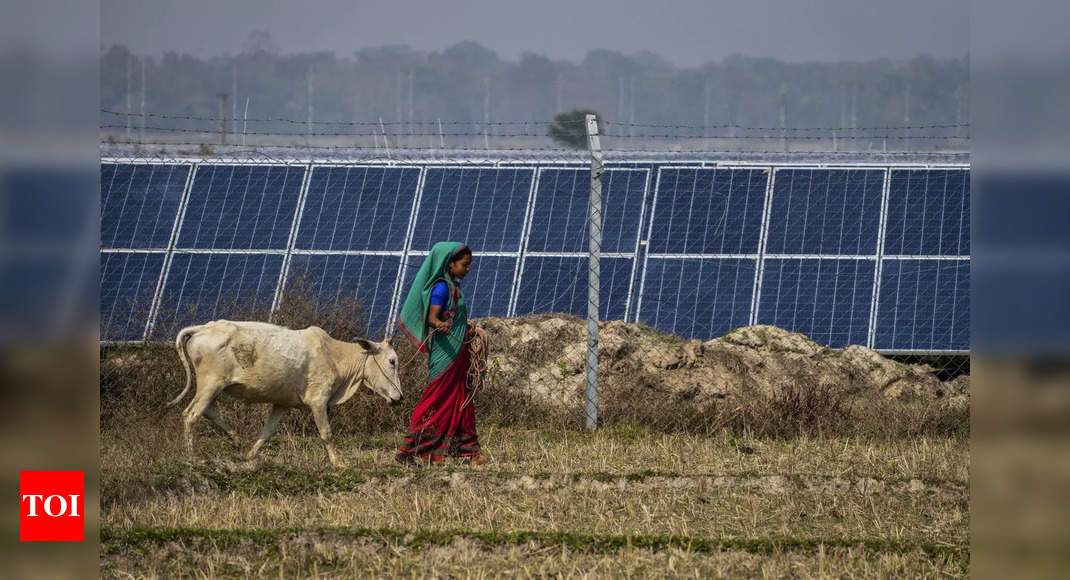 BATHINDA: On the eve of the 50th anniversary of the first UN General Assembly on the environment, parents and grandparents in 32 countries wrote an open letter demanding a fossil fuel expansion agreement to give children a livable planet.
The open letter declares that "the juggernaut of fossil fuels continues like a runaway train on the future track of our children", demanding that governments take action and stop the root cause of the climate crisis: fossil fuels.
Parents of 121 climate protection groups around the world, including Warrior Moms (India), Rodgis Dilla Klimatu (Poland) and Parents for the Future (Nigeria). Parents have received support for their call from delegates attending the first Stockholm conference 50 years ago.
The open letter outlines the parent's call to world leaders, calling for a new international process with three main pillars: stop the new expansion of fossil fuel production in line with the intergovernmental panel on climate change and the best available science described by the United Nations. Environmental programs; Fairly and equitably shut down existing production of fossil fuels, taking into account the relative dependence of countries on fossil fuels and their migration capacity; And invest in a transformational plan to ensure 100% access to renewable energy globally, help diversify the fossil energy-dependent economy and enable people and communities around the world to thrive through a global transformation.
Former Union Cabinet Minister Dr Karan Singh, a father, grandfather and grandfather who attended the first Stockholm Conference in 1972, said: Reliance on fossil fuels is still very strong. We want children to grow up in an environment that is healthy, not lethal, as is now the case in Delhi and many parts of India. See the fires that are destroying Australia and California (United States). We need a commitment to save the planet, the only planet we've got. We must make the development of alternative energy sources a top priority. "
Wilhelm Kulke, a German father and grandfather who attended the first Stockholm Conference in 1972: "Today my grandchildren should be able to breathe clean air and live in a healthier environment. If 50 years ago climate protection, energy change and renewable energy "If it had been on the agenda, we would not have had to fight the negative consequences of climate risk now. These demands must be heard by the UN member states in Stockholm."
In their letter, parents, grandparents and caring Dr.
"
We need a new story, a new chapter for our children. That is why we are joining the growing call on the government to start urgent negotiations for the development and implementation of a fossil fuel non-proliferation treaty.
"
Vabrin Kandhari of Warrior Moms says: "In India, families have been floating in the scorching heat since the beginning of April. For parents like us who live in one of the most polluted cities in the world, it is heartbreaking for their children to have smoked lungs in their teens, without any fault of their own. Even a newborn baby is effectively a smoker in Delhi. We need to change the way we treat all our children, their health and our future. "
Tzeporah Berman, a mother of two and chair of the Fossil Energy Expansion Treaty initiative, said: "Our children deserve to live in a world that is safe. One day I imagine I would tell my grandchildren about this crazy time in history when we nailed the last intact forest to get oil, a crazy time in history when we filled our cars and heated our houses with gas and they would hardly believe me, Because the world would be such a different place. We need a fossil fuel non-proliferation agreement to create the future we want for our children and the future they deserve. "
Anna Ansines from Parents for the Future adds: "I have brought my children into this world, but I am afraid of their future. Humanity needs to rethink its definition of success, happiness, wealth and progress. My kids are ages two and five, but I don't know what kind of air, water, soil or biodiversity we will leave in a few years. "Fossil fuels are burning and destroying what we need to survive."
The proposed Fossil Energy Expansion Treaty is critically needed to facilitate international cooperation in order to conduct a fair and rapid global transition away from coal, oil and gas.
According to Lian Brummel from Australian Parents for Climate Action: "In Australia, families have lost everything in the bushfire and floods, while fossil fuel companies continue to extract and make profits. We have the technology needed to leapfrog into the future of a renewable energy. "
Kamila Kadzidlovska, Rodgis Dilla Klimatu of Poland, added: "Fossil fuels are financing and waging war around the world. In Poland, we are hosting refugee families from the war in Ukraine. Europe's dependence on Russian oil has made war possible. Gas."
In the open letter, the parents joined 101 Nobel laureates, 2,600 academics, 231 MPs, hundreds of prominent youth leaders, a growing group of faith leaders, and more than 1,300 civil society organizations that support the global movement behind the Fossil Energy Expansion Treaty.
.

Read More World News

Keep Reading Latest Breaking News

Source link