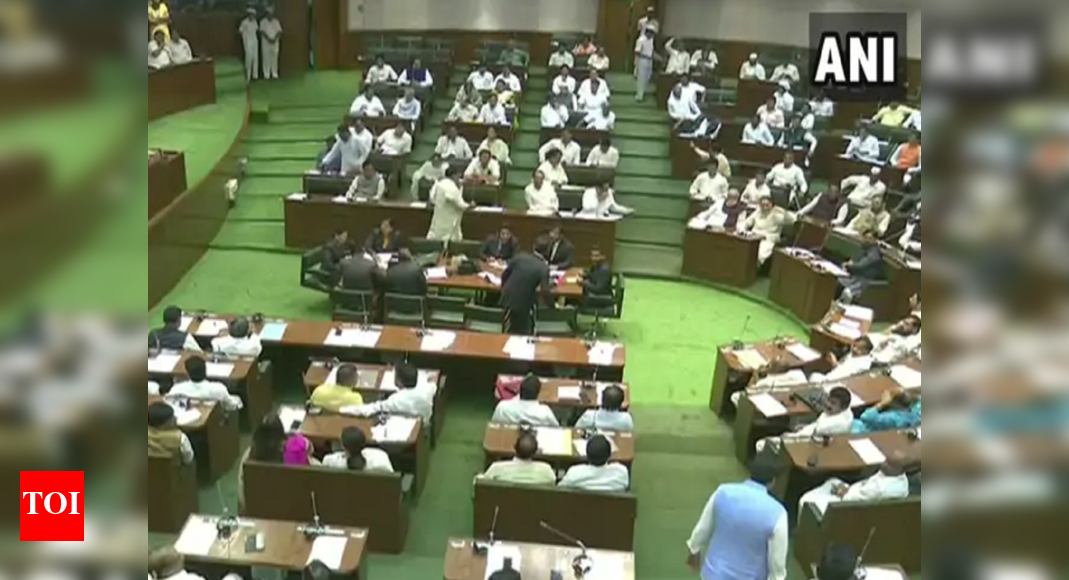 NEW DELHI: The state government on Monday adjourned the assembly constituency for a year on charges of "abusing" presiding officer Bhaskar Yadav in the speaker's room.
A motion was passed to suspend 12 MLAs for one year for insulting and handing over the Speaker.
The suspended BJP MLAs are Sanjay Kute, Ashish Shelar, Abhimanyu Power, Girish Mahajan, Atul Bhatkalkar, Parag Alavni, Harish Pimple, Ram Satput, Vijay Kumar Rawal, Yogesh Sagar, Narayan Kuche and Kirtikumar Bangadia.
The two-day monsoon session of the Maharashtra Legislative Assembly began in a storm today, with opposition leader Devendra Fadnavis targeting the state government for the suicide of the MPSC prospect and the short duration of the session.
The BJP leader demanded that House members be allowed to use all legal tools to raise various issues and answer all the questions submitted.
The proposal to suspend the MLAs was moved by the state's Parliamentary Affairs Minister Anil Parab and adopted by a voice.
During the moratorium, 12 MLAs will not be allowed to enter the Assembly premises in Mumbai and Nagpur.
BJP members, led by Devendra Fadnavis, objected to the decision, saying the opposition would boycott the parliament.
"This is a false allegation and an attempt to reduce the number of opposition benches because we have exposed the government's lies in OBC quotas in local bodies," Fadnavis said.
.

Read More World News

Keep Reading Latest Breaking News

Source link