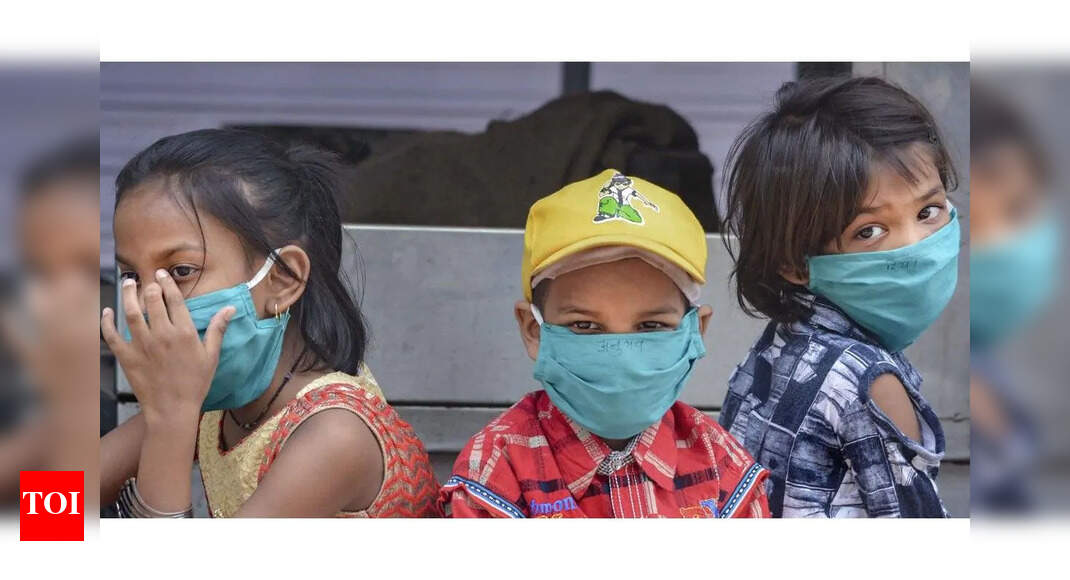 WASHINGTON: More than 1.5 million children in 21 countries, including 119,000 from India, have lost their primary and secondary carers to Covid-1 in the first 14 months of the epidemic, according to a study published in The Lancet.
The study, funded by the National Institute on National Institutes (NIDA), part of the National Institutes of Health (NIH), found that 25,500 children in India lost their mothers to Kovid-1 and 90,7551 lost their fathers and 12 lost their mothers. Both have lost their parents.
The study estimated that 1,134,000 children lost their parents or custodial grandparents to Kovid-19. Of these, 10,42,000 children have lost their mothers, fathers or both. Most have lost one, not both parents.
In total, 1,562,000 children are estimated to have died at least one father or custodial or other co-resident grandparent (or other elderly relative), according to a press release from the NIH.
Countries that have lost primary caregivers (parents or custodial grandparents) include South Africa, Peru, the United States, India, Brazil and Mexico, it said.
Primary carers include Peru, South Africa, Mexico, Brazil, Colombia, Iran, the United States, Argentina, and Russia, among the countries with covid-related mortality rates (> 1/1000 children).
"While the trauma that a child suffers after the death of a parent or caregiver can be catastrophic, there are evidence-based interventions that can prevent further adverse consequences, such as substance use, and we must ensure that children have access to these interventions." NIDA director Nora de Volko said.
According to the report, 2,97 Indian children have lost two of their custodial grandparents and nine have lost both their custodial grandparents.
However, the rate of primary and conservative parenting per 1,000 children in India is much lower than other countries such as South Africa (6.4), Peru (14.1), Brazil (3.5), Colombia (3.4), and Mexico (5.1). Russia (2.0) and the United States (1.8).
"When we looked at how sex and age differences and the average number of children affected the estimates of fathers versus orphans, we found that in every country, except South Africa, the death rate was higher among men than women, especially middle-aged and elderly parents. "The report says.
.

Read More World News

Keep Reading Latest Breaking News

Source link